Rubber to Metal Bonding
Bonding rubber to metal to produce metal and rubber products involves gluing rubber to metal by way of various adhesives. A mold is also used to give the rubber a certain shape when the rubber is bonded to the metal. While steel was originally the most common metal to use, today aluminum bonding is popular because it saves on both cost and weight without compromising the product's quality or seal strength. Metal bonding is used to fabricate products for many different applications within the automotive, aerospace, construction, plumbing, electric, industrial machinery, vibration absorber and medical industries, Silicon bonding is mostly used to make surgical instrument handles as well as other products including rubber lined rollers, engine mounts, gaskets, reinforced tires, bearings, rubber lined tanks/pipes, conveyor belts, electrical cables and plugs.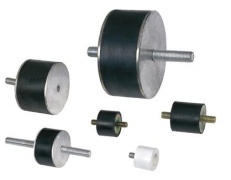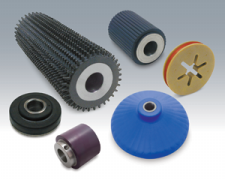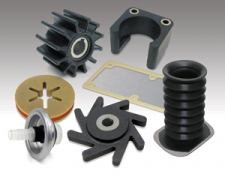 Rubber bonding can take place with materials other then metal, although bonded metal is the most well-known, since all grades of steel, aluminum, copper, beryllium and brass adhere to bonded rubber. Glass, fabric and a variety of plastics are also utilized. However, the metal must be able to handle the high heat and pressure involved in the bonding process. The rubber material can be natural or synthetic, and includes silicon, neoprene and nitrile.